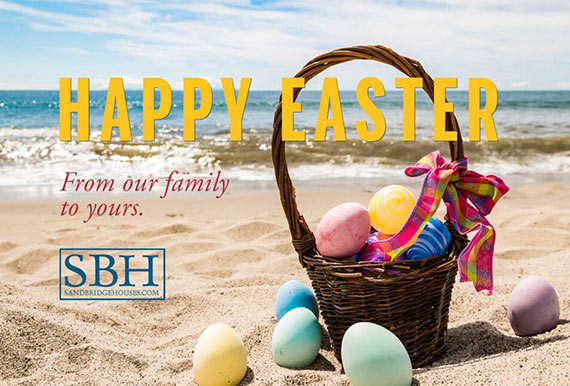 Happy Easter everyone!
Spring is here and along with Spring Break, it's good to see so many families enjoying the beach and the bay. The weather this time of year is like a yo-yo and it has been holding true to form. One day it's 75 degrees, the next it's 45 degrees.
March was another solid month of real estate activity. We are at all-time lows as far as inventory for sale with both single family and condos. As I write this newsletter, there are 3 homes and 20 condos for sale. This certainly is a unique period in real estate, not only for Sandbridge but for the entire country. The only thing I know for sure is that this too shall change, just not sure how or when.
Activity for past 30 days is as follows:
Single Family Homes – 8 Sold and 5 Pending
Condos – 8 Sold and 8 Pending
Market Metrics – January 1, 2021 – March 31, 2021 Year-to-Date
Current rates courtesy of Liza Gibboney – Fairway Mortgage
NMLS# 243062 | Cell: 757-630-9604 | Office: 757-932-8497
Jumbo 30-year – 3.25
VA Fixed – 3.0
Conventional – 3.25
Some local events coming in April are the Sandbridge Community Yard Sale on April 24th and the Sandbridge Spring Cleanup on April 25th. Check out SandbridgeLife.com for details.
As I close out this month's newsletter, I would like to wish you all good health and happiness! As we all know, the happier we are, the more we enrich the lives of those that surround us.
Aloha,
Pat