Happy New Year everyone!
We are just recovering from the "Bomb Cyclone" winter storm. The kids had a total of 6 days off from school; hope they don't miss anymore or they might in school until July. I've lived here a long time and I have to admit this was one of the worst winter storms I have seen. Visit sandbridgelife.com for photos.
As promised, see below for sales comparison of last two years of activity in Sandbridge Beach broken down into several categories. Of note is the large increase in total single family homes sold from previous year + 41%. Very impressive!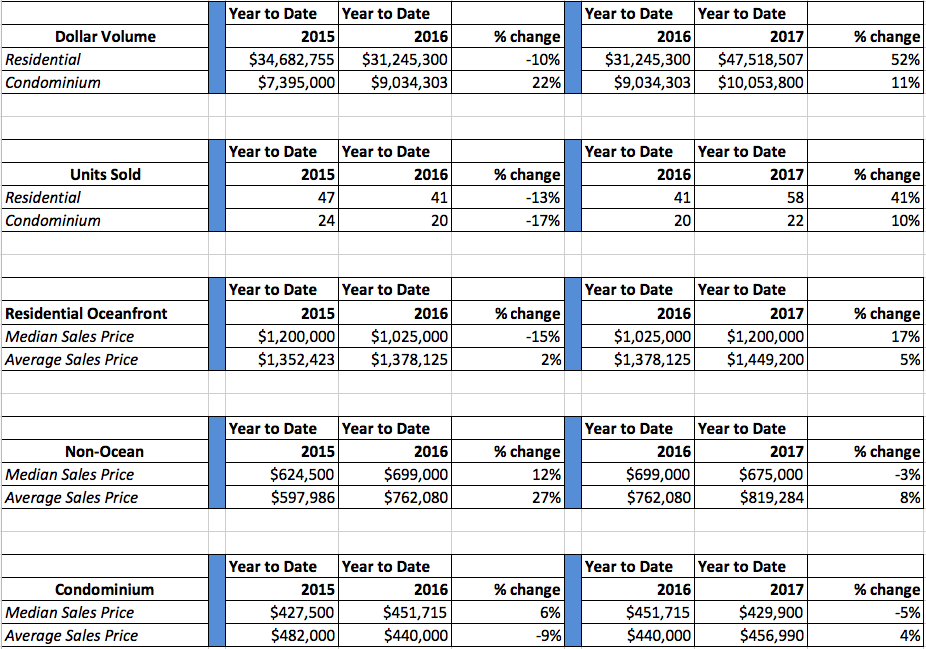 As you can see, the Sandbridge Beach market is showing solid growth in number of units sold and modest growth in sales prices. Looking forward, all indicators show continued strength in sales with inventory remaining in the same range as the past two years; 45-50 homes for sale and 30-35 condos for sale during a given period. As always if you have any questions regarding this data or current market value of your Sandbridge property please let me know.
My team and I are very excited about 2018 and are working with Atlantic Sotheby's International in the launch of our new LIVE marketing campaign (Youtube). The essence of the campaign is summarized below and inspires us to show all of our listings in the best possible way, representing the lifestyle of the new and existing residents of our wonderful community.
"The location, the style, the feeling you get when you walk through the door – every aspect of your home should be a reflection of who you are, where you've been, and the life you aspire to LIVE.
Your best life begins with a home that inspires you."
That's it for now, see you on the beach!
Aloha,
Pat