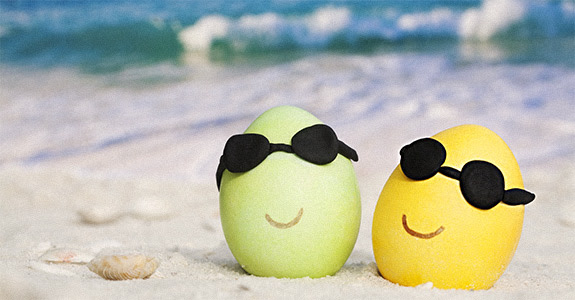 A Happy Easter from Our Family to Yours
We are finally getting some spring weather. I have to say, March was one of the worst months of weather I have seen in years. We had 4 nor'easters back to back and we're all ready for the warmer temps and calmer winds.
Just a brief update on the issue of short term rentals and City Council. My biggest fear was the use of conditional use permits (CUP's) to use your home as a short term rental (STR's). The good news is our State Delegate, Barry Knight along with several others initiated a bill which has passed both houses and is on the Governor's desk to sign, making the use of your home in Sandbridge Beach as a short term rental a primary use.
This eliminates the ability of Council to require CUP's. Council is now considering what, if any ordinances to put in place regarding STR's. Council's struggle is how to handle STR's in neighborhoods where this is a new phenomenon. At the last informal meeting Council deferred any decisions for another 60 days. I will keep you posted.
On the real estate front, the market continues to move along at a steady pace. Some of the contributing factors is the strength in over all economy, a slight tick up in interest rates and lower inventory. As of this newsletter, we have 35 homes and 32 condos for sale, this is lowest amount of homes for sale in many years. This is following a nationwide trend of low inventory and a shift to a sellers market.
Single Family Homes – 9 Sold and 15 Pending
Condos – 2 Sold and 2 Pending
Sandbridge Market Metrics – January – March 2018 Year to Date
As Sandbridge Beach comes out of hibernation, community activities pick up. Today, the Sandbridge Beach Civic League is hosting the Annual Easter Egg Hunt at Little Island Park and The 5th Annual Sandbridge Charity Open at Hell's Point Golf Club on April 28th. You can check out these an other local events at SandbridgeLife.com events calendar.
Again, Happy Easter and enjoy the spring season!
Aloha,
Pat