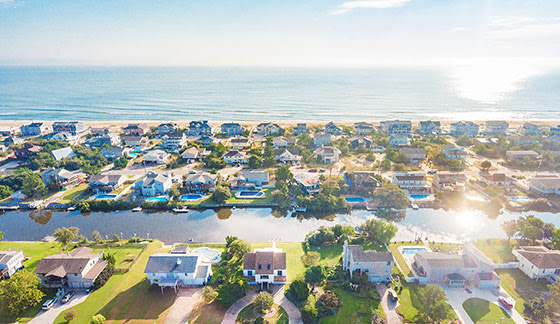 Fall has arrived at the beach!
We have had a summer like fall so far but this mornings temperature was in the mid 40's and honestly it feels good.
Its been almost 10 months since our move to Atlantic Sotheby's International Realty and we could not be more pleased with the move. The two companies have merged very well and the marketing materials being produced for our listings are phenomenal! I recently came back from the Sotheby's International conference and was extremely impressed with the caliber of brokers from all over the world. The sense of collaboration was also something I have never experienced in the 13 years that I have been in real estate. We look forward to many years ahead with one of the most progressive and prestigious brands in the world!
Real estate in Sandbridge is moving along at a steady pace, with over 50 houses and 20 condos sold year to date it will end up being the strongest year in sales since the recession. The activity for past 45 days is below.
Currently, we have two oceanfront homes for sale on the North End which isn't common. If you would like more information on these properties just send me a text, e-mail or call. I would be happy to give you the details.
It's hard to believe the Holiday's are right around the corner. It's a great time to come down to the beach and enjoy with family and friends. We always look forward to catching up with clients that have purchased here and are visiting as it's a little less hectic than the summer. That's it for now, Happy Halloween!
Aloha,
Pat