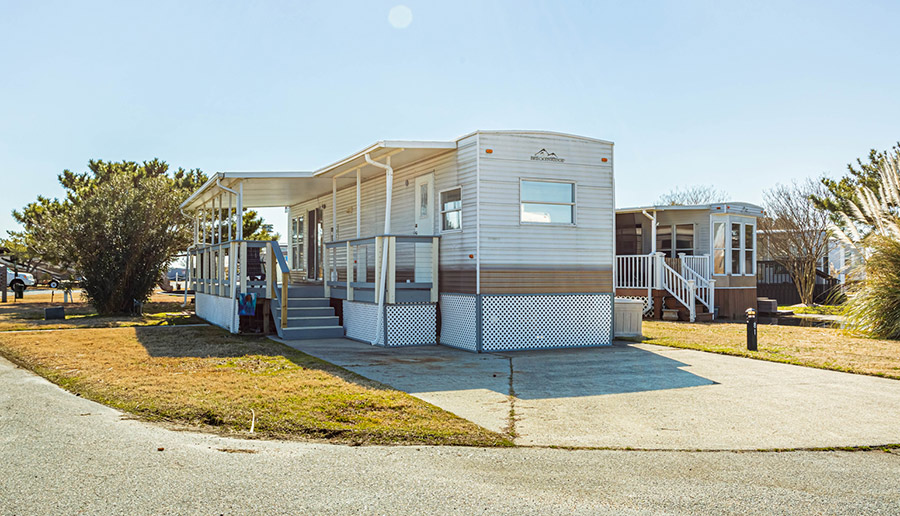 Back Bay Waterfront on the Canal! Relax, Recharge, Rejuvenate!
Greetings from Surfside at Sandbridge (formerly Outdoor Resorts, Virginia Beach). This luxury gated RV resort is located in Sandbridge and on Back Bay and is just steps away from the Atlantic Ocean. The amenities are impressive featuring a clubhouse, boat ramp, dock, two pools, gym, basketball, volleyball, and tennis courts, a dog walk, playground, and laundry facilities. The condo fee is $267.00 monthly which includes; sewer, water, trash, and grounds maintenance.
*Note personal property to be sold on a separate bill of sale. The one-bedroom, one-bath trailer is included in the sales price. It is located on a canal with Back Bay access and is permitted to have a dock.
Trailer Improvements:
Bathroom renovation with new toilet/ sink/ faucet and flooring.
LVT installed throughout the living area
New insulation and drywall
Newer paint
Wired for gas stove
New Kitchen faucet
New AC units
New bedroom ceiling fan
Deck boards replaced and painted
Cable wire railing installed on deck for a modern look
Roof covered with white reflective coating to reduce heat absorption
Exterior lighting accessed by indoor switch
Exterior Curtain Rods installed for privacy
Offered at $189,000