SBH Real Estate offers unparalleled service in preparing your home for an expeditious sale.
We can stage your home or offer suggestions based on array of previous successful closings.
We pay meticulous attention to the presentation of our properties and work with the best strategic partners to ensure all of our homes are showcased to perfection, giving our listings a unique appeal and distinct advantage in the marketplace.
Our trusted team of dedicated professionals pride themselves on tailoring the correct service and packaging your home with the utmost attention to detail. Some homes may face repair after a home inspection. We will help you consider the best options, to ensure a swift and reliable contractor that can not only handle the work, but complete it quickly.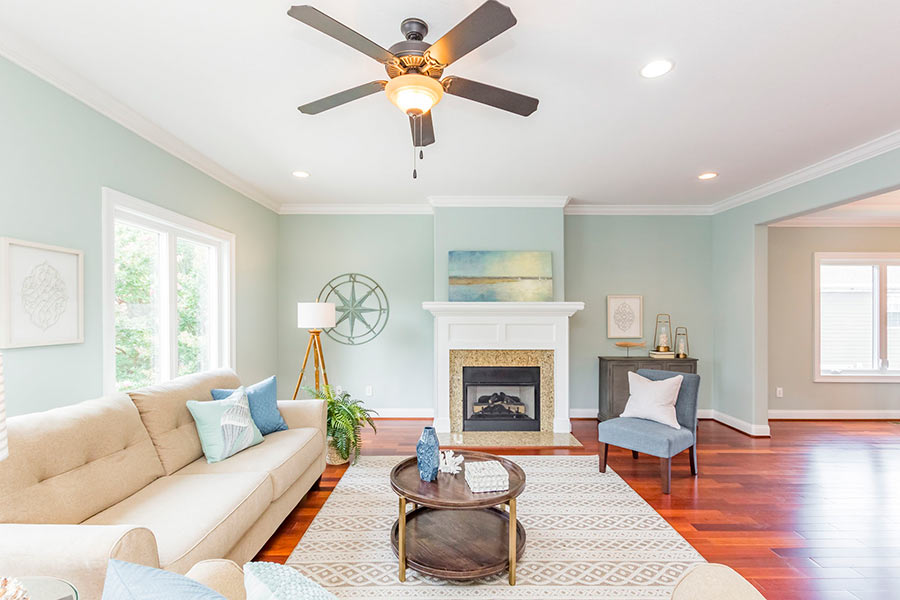 6 reasons why our clients benefit from Home Staging Concierge Service:
First impressions are important. Staging a home can be the key to selling your home. The goal is to appeal to as many potential buyers as possible.
1. Sell Your Home Faster
The price of a home drops the longer it stays on the market. Studies from the Real Estate Staging Association found that staged homes spent 72% less time on the market. (Source: RESA)
When selling a property, the goal is always to sell it as soon as possible and for the highest possible price. One can increase their chances of success if the property is staged before listing.
Buyers are more likely to make an offer on an attractive home, and our Concierge Service will give you and the home buyer an appealing finished product that not only looks fantastic in person, but conveys luxury and style in the best photography and video marketing available in our region.
2. Sellers Can't Be Objective
Many clients have a hard time being objective when they are putting their home on the market.
It's understandable.
Between the personal memories created and the care put in to the home, it may be difficult for the seller to market their home effectively.
By taking advantage of our Home Staging Concierge Service, one ensures that the property is viewed objectively and presented in a way that is compelling to potential home buyers.
3. Buyers Need Help Visualizing
By staging your home in a neutral way, our Concierge Service will allow home buyers to imagine themselves living in your staged home.
When buyers are looking for a home, they want to be able to visualize the home as a good fit for their family. Without professional help, buyers may not be able to look past the personalized things from the previous family in the house.
A National Association of Realtors study shows that 77% of buyers said staging a home made it easier for them to visualize the property as a potential future home. (Source: National Association of Realtors)
4. Our Clients Can Relax
One of the best things about using our Concierge Service to stage your home is that the you can relax. Our clients can rest assured that everything possible has been done to sell the property for the best price as quickly as possible.
We will take care of everything when it comes to design, staging, and aesthetics. That leaves the seller time and energy to focus on other things, such as their upcoming move.
Our clients can have peace of mind knowing that their property is in a competitive space with other properties. Combined with the region's best photography, video, and marketing, we are certain your home will exhibit mass appeal necessary for a quick sale.
5. A Great Investment
Recent studies show that staged homes are sold 6% above the asking price compared to unstaged homes. They also spend a lot less time on the market, which is also good for the seller. (Source: MyMove)
Staging a home is a great investment. Studies show that a 1-3% investment in home staging leads to an 8-10% return. As a seller, who wouldn't be happy with a little extra cash in their pocket?
Putting all of that effort up front for a home seller may seem a little counter-intuitive, but research has shown that it is definitely a smart investment.
6. Get a Head Start on Packing
The seller is eventually going to have to pack when they have to move. So why not get an early start?
In order to stage a property, the seller must remove all personal items and clutter from the home. Spaces such as the kitchen where there are lots of different accessories knick-knacks will have to be cleared. A well-staged kitchen is a very attractive quality to potential buyers.
By utilizing our Concierge Service, our clients are making their job easier when it comes time to move. Most of the packing is already done, so there will be less last-minute tasks to tackle.