Finding Your Perfect Home
In today's world of compromises and rushed decisions, does your perfect home even exist? At Atlantic Sotheby's International Realty, we believe it does. In fact, we know it does. Because every day, in neighborhoods all over Hampton Roads, we help our clients find their perfect home.
Of course, it's not as simple as wading through properties and setting up showings. Finding your perfect home is about listening: understanding your needs, priorities, concerns, and lifestyle. It's about networking: drawing on relationships and resources, information and support.
It's about professionalism: maintaining honesty and integrity, dedication and respect. and it's about hard work: employing energy and hustle, passion and drive.
At the end of the day, your perfect home is out there, waiting for an Atlantic Sotheby's International Realty client, thanks to your agent who understands just what perfect means to you.
About Pat Barton, Assistant Broker, Realtor
Pat Barton, our Sandbridge Beach real estate specialist, has lived here for the past 40 years. His family first came to Sandbridge in 1958, when his grandmother, Bunga Barton, purchased a home at the north end of the Beach. Pat knows the Sandbridge Beach real estate market! Whether you are looking for a vacation home/condo or investment property, Pat can guide you through the process. He knows the investment opportunities available, and what it takes to get the most out of the rental market. He is following in his mother's footsteps, Karen Barton, who sold property here for many years with Kabler & Riggs which later became Sandbridge Realty. Sandbridge Beach is a unique coastal village, very different from the rest of the Virginia Beach area, and even other coastal communities.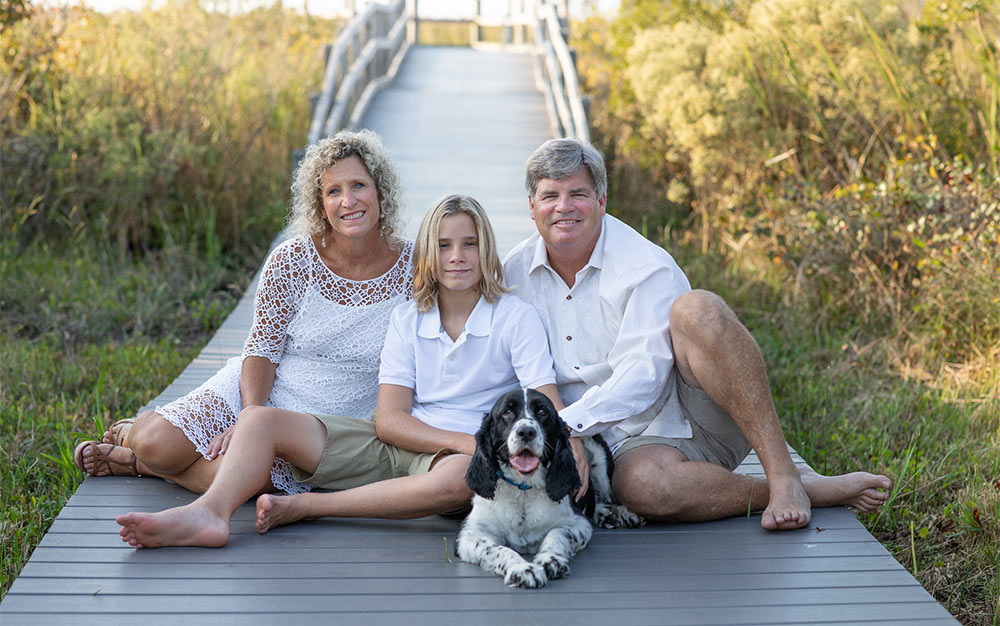 Pat's experience and knowledge is invaluable when it comes to making a real estate decision. Through the years, Pat has worked with most of the businesses in Sandbridge Beach, from life guarding the local beaches, installing sand fence along the shoreline, to opening the first kayak/surf shop called Sandbridge Eco Sports. Pat has previously held community leadership positions as a board member and President of the Sandbridge Beach Civic League.  He currently is involved in the community as the Vice President of the Sandbridge Beach Small Business Association. Pat, his wife Amy and son, Bane love living is this unique and diverse community and look forward to many years ahead. Their hobbies include sailing, surfing, outrigger canoe paddling, and just hanging out on the Beach!