Kitty Hawk Offshore is an offshore wind project proposed more than 27 miles from the Outer Banks.
The site was defined through careful planning and review by the U.S. Bureau of Ocean Energy Management (BOEM) and the project developer, Avangrid Renewables including environmental studies and public engagement processes. Visit kittyhawkoffshore.com to see the project overview.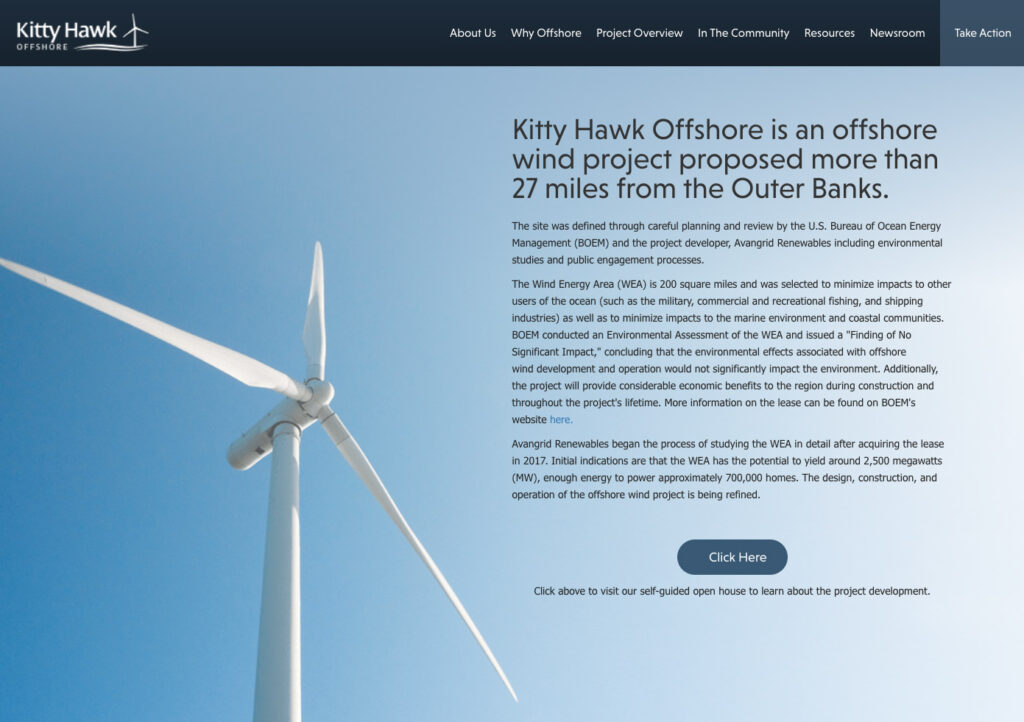 November 21, 2022 update on the Sandbridge Road CIP from City of Virginia Beach Public Works/Engineering
The City of Virginia Beach has a detailed website about the Nimmo Pkwy project at www.nimmoparkway7b.com
The latest photos of the Nimmo Parkway project, courtesy of Musselman Media, local Sandbridge resident Sam Musselman.