Remote work opportunities have opened the door to so many new housing opportunities! As more Americans look to relocate, some are gravitating toward different cities or states to accommodate changing family and work needs.
If you've been considering an out‐of‐area move, I would love to help you get started! Moving can be stressful but finding a real estate agent in your new town doesn't have to be. I belong to a vast network of real estate agents who share my values and commitment across North America. The attached information explains just how this powerful this network can be – and why you can trust these agents to go above and beyond to help you settle into your next home.
When you're ready to make your next move out‐of‐area, give me a call – I'll connect you with an exceptional agent in your new town who provides the same level of service as I do. No matter where life takes you, I'll make sure you're in good hands!
Sincerely,
Pat Barton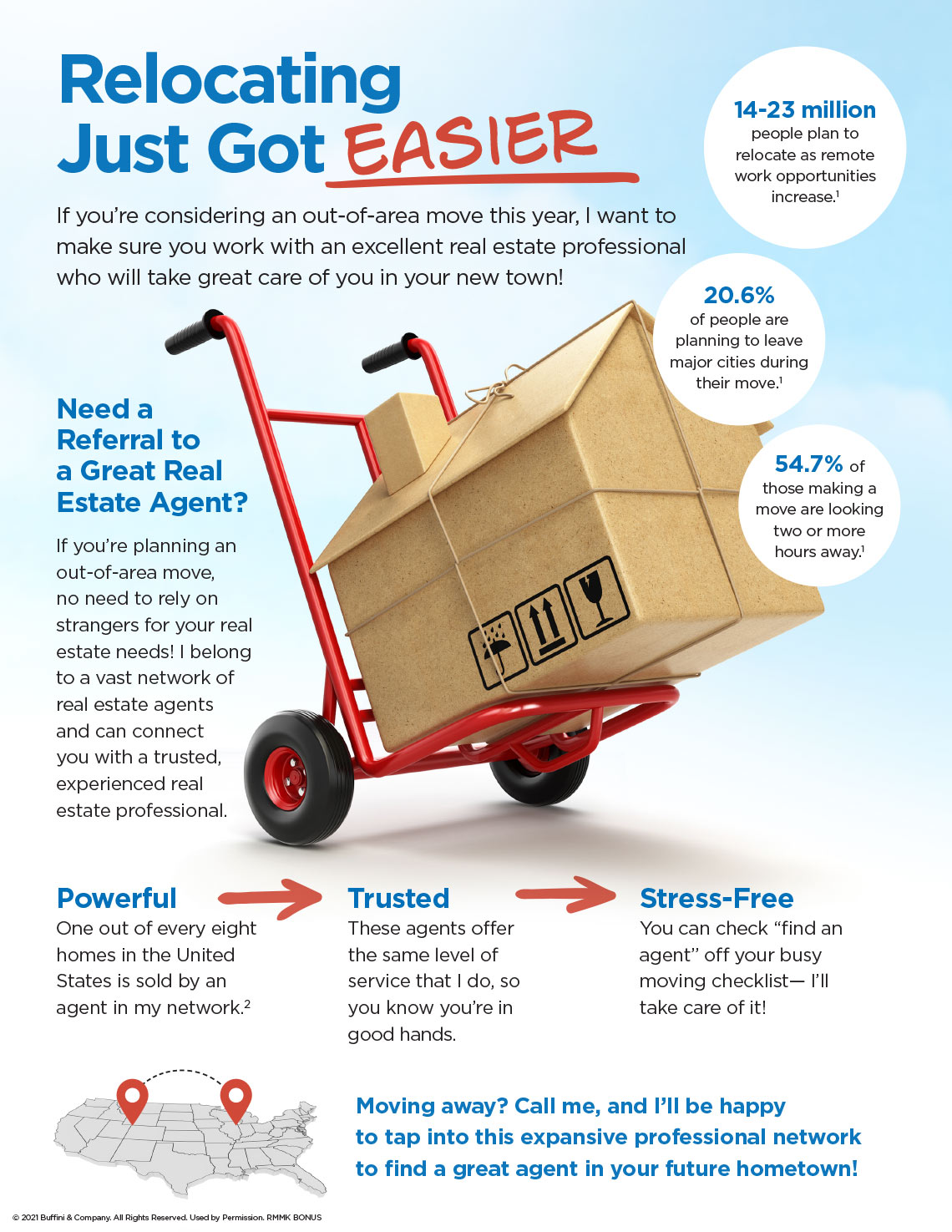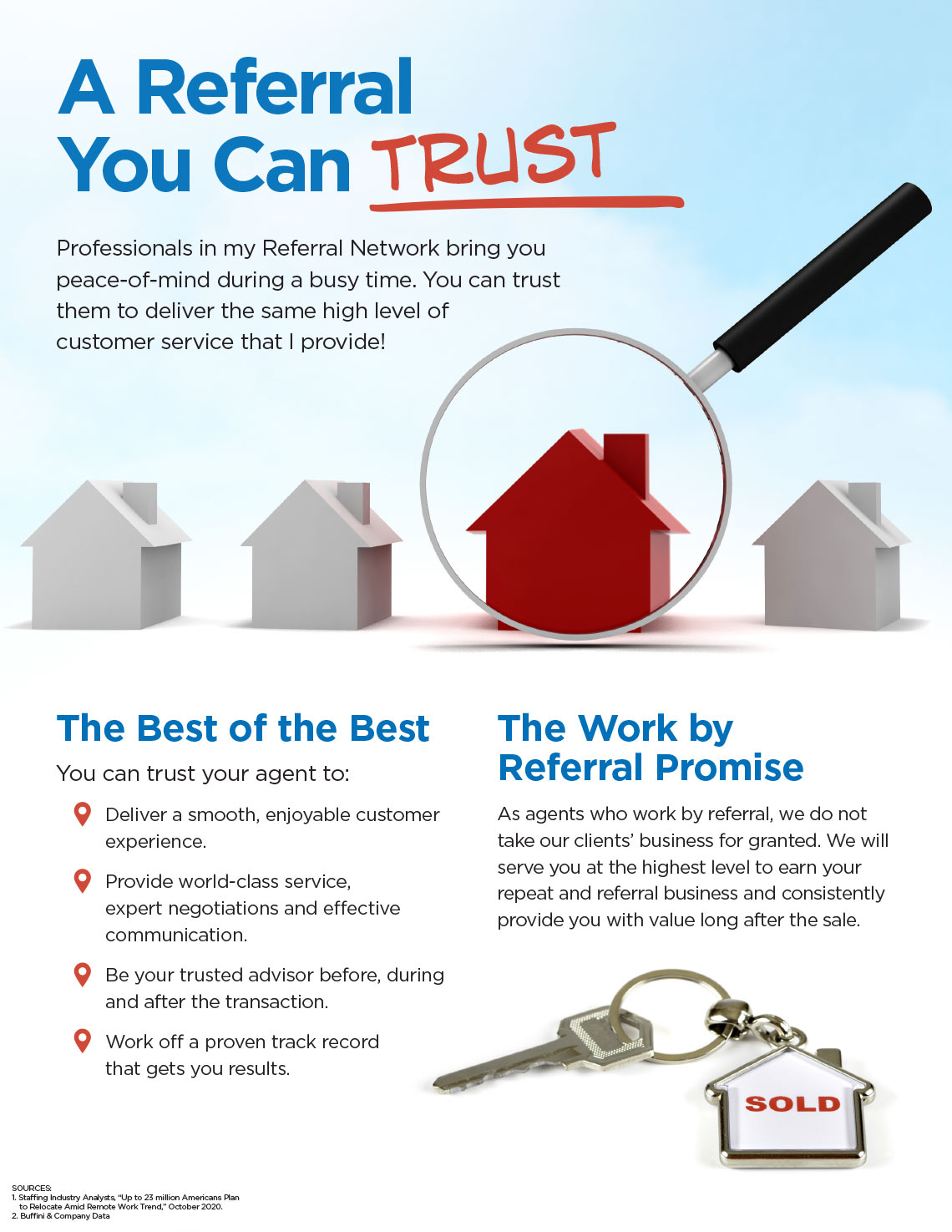 Oh, by the way… if you know of someone who would appreciate the level of service I provide, please contact me with their name and contact information. I'll be happy to follow up and take great care of them in a way that is healthy and safe.