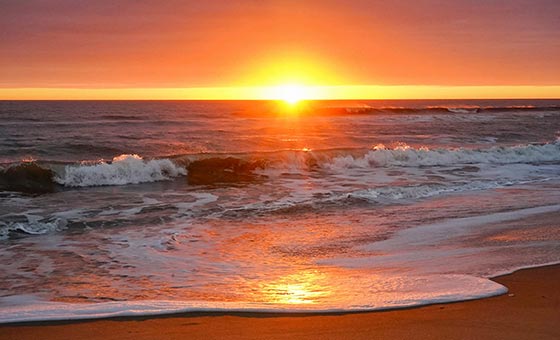 A heartfelt Happy New Year to you all!
I hope 2023 has started off well with good health and prosperity. Most of the homes damaged by the severe cold that occurred just prior to Christmas have recovered. There were lots of broken pipes and frozen drain pipes. Our office was not immune from a frozen drain pipe that overflowed and damaged our back office. We are very thankful to all our local vendors that helped get us back up and running.
As we move into the new year, many are wondering what the real estate market will be doing. Although interest rates have moved higher (they have come down slightly over the last two weeks), the main factor will be inventory. As of this newsletter, we have 5 condos and 5 homes listed for sale in Sandbridge, which is close to where we started last year at this time. I do believe we will see new listings coming on in the next 30-60 days.
Activity for past 30 days is as follows:
Single Family Homes – 3 Sold and 1 Pending
Condos – 2 currently under contract pending inspection and approval of documents
Current rates courtesy of Liza Gibboney – Fairway Mortgage
NMLS# 243062 | Cell: 757-630-9604 | Office: 757-932-8497
Mortgage rates are starting to slowly trickle down. We are hoping to see improvements after the first quarter. New conforming loan limits have gone up to $726,200. Fairway now offers bridge loans.
VA 30-year fixed – 5.625
FHA 30-year Fixed – 5.875
Jumbo Non-Confomring – 5.99
The new road is moving along. See link for an update from the City along with some drawings of the finished product. On the community event side, we have the 3rd Annual Swammie Shuffle beginning February 28th-March 5th. This is a run from Sandbridge Beach to the Cape Hatteras Lighthouse and back to raise funds and awareness for the prevention of Veteran suicide. It's estimated that 22 American Veterans take their own lives everyday. See link to flier about the race, the story and how you can help if you feel lead. My team and I are proud sponsors of this event.
Enjoy the rest of the winter and stay warm!
Aloha,
Pat