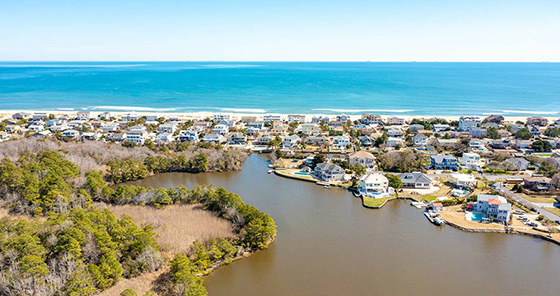 Our trend of low inventory and high demand continues!
I'll start the newsletter with an update on all the activity regarding the road, undersea cable and the wind farm power line proposed to land at Sandbridge. I went to Barbara Henley's town hall meeting last week. The first speaker was Greg Twitt, owner of Globalinx, a Virginia Beach company building a Digital Network of Carrier Neutral Data Centers and Subsea Cable infrastructure for Hampton Roads. The proposal is to bring 3 or 4 cables ashore in the area of Sandbridge Market and run them to their data center in Corporate Landing on General Booth Blvd. See link for the slide show presentation.
This project has the least amount of disruption to the community and seems like it will be good for our local economy. They would bring the cables in during the winter months and would only take an estimated 90 days to get them north of Sandbridge Rd and north of the construction of Nimmo Parkway. The build for Nimmo Parkway is expected to begin in June which will include the relocation of the power poles and site preparation. There will be no lane closures during the summer.
Now on to the Kitty Hawk wind farm project, they will hold an Open House at the Princess Anne Recreation Center on April 6th from 4:30-6:30pm. I encourage
all that can attend to do so. This is a big project that needs to be scrutinized as much as possible. They are just in the permit phase now and are actively seeking public and community input. See link for map showing proposed route.
It was no surprise that earlier this month interest rates rose with the announcement by the Federal Reserve Board of their first-rate hike since the pandemic. See their press release here. Our trend of low inventory and high demand continues with only 3 homes and 4 condos available for sale as of March 25th.
Activity for past 30 days is as follows:

Single Family Homes – 6 Sold and 1 Pending
Condos – 7 Sold
Market Metrics – January 1, 2022 – February 16, 2022
Current rates courtesy of Liza Gibboney – Fairway Mortgage
NMLS# 243062 | Cell: 757-630-9604 | Office: 757-932-8497
Jumbo Non- Conforming Primary and Second Home 30 year fixed – 4.25
VA 30 Year Fixed – 4.125
Conventional 30 Year Fixed – 4.625
FHA 30 Year Fixed – 4.49
With the arrival of Spring comes a few traditional community events. The Sandbridge Beach Civic League's Annual Easter Egg Hunt is April 16th, the Sunrise Easter Service at Little Island is April 17th, the Sandbridge Community Yard Sale is April 23rd and the Sandbridge Beach Civic League's Spring Clean Up is on April 24th. See Sandbridgelife.com for details.
See you on the beach!
Aloha,
Pat